Day 108: Dinner out – back on track
Total weight loss: 24 pounds. Next weigh-in: Saturday, April 28th
I forgot to show pics of my newest Netrition order yesterday. I bought 3 different kinds of cheese chips, plus some large Parmesan cheese crisps.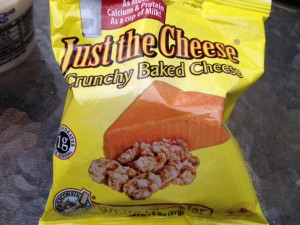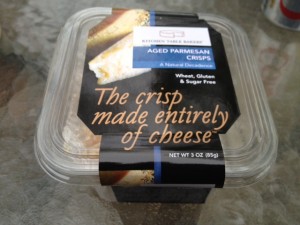 The crisps were the best, but all of the items were a bit pricy. I guess if you compare the 3 portions you get from each bag to the price of 3 portions of potato chips, they come out even in price. Maybe. They are a bit crumbly, but well-packaged. There just aren't many of them. They taste about the same as the ones I make myself in the oven, but they are thicker and crispier. They make a great base for eating crab dip or other items usually eaten on crackers or tortilla chips.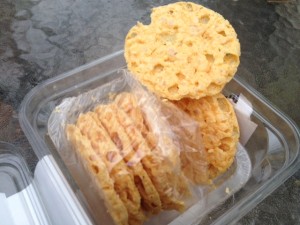 By the way, the baked cheese "chips" are TINY. They would help assuage any chip craving, though.
To get back to my progress, I had a boring, but good day. I had yogurt for breakfast, almonds for a snack, a thick and yummy baconzilla with no bun for lunch, and a salad at trivia.