Category Archives:
Flaming cheese – low carb
Today's weight loss: 3 1/2 pounds
Today weight loss: 35 pounds
Wow! Today's weigh in made me very very happy. It isn't a record in terms of amount lost – I haven't weighed in 3 weeks, so a pound a week average isn't really exciting. However, this weight loss is significant in many other respects.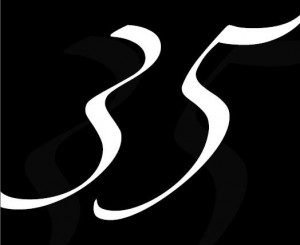 First, nine days ago was the 6th month "anniversary" of starting the keto plan. I haven't weighed since then, so I didn't know what my 6-month loss was. Now I know: 35 pounds. That averages to nearly 6 pounds a month, which means that in one year I could be down 70 pounds, a very significant life change – and change in my body, how I feel about myself, how my clothes fit, and how much more healthy I am.
I also had certain weight loss benchmarks in my head, and today I surpassed one. Being down 35 pounds means the plan works, and it works for me. This is the most weight I have lost in years. Low-fat diets, high-fiber diets, just cutting calories, exercising more…all great ideas, but NONE OF THESE worked for me! KETO WORKS!
Yesterday's eating journal:
I worked at my desk at home all day on the new software going out.
Breakfast was yogurt
Lunch was leftover sloppy joe from the freezer, no bun, topped with onions, a little cheese, and mustard
Dinner was at the local diner – 1/2 flaming cheese appetizer, and  a gyro without the pita
Snack – half a hamburger patty from Rick's leftover patty melt
Late night snack – 2 squares of choc/peanut butter
I'm beginning to wonder if the flaming cheese is keto-friendly. Maybe it depends on the restaurant, but yesterday's cheese looked like it had a bit of breading on it. I'll have to keep this little treat to a minimum.
Today's weight loss: 1/2 pound
Total weight loss: 31 1/2 pounds
Not thrilled, but still happy to be maintaining and losing size.  I decided to have a cheat meal today and, hopefully, kick the weight loss up a notch.
Yesterday was Friday. I had a yogurt for breakfast and almonds for snack.
Rick came by and took me to the My Place Diner. I once again ordered a flaming cheese and a single coney dog without bun. It was a nice afternoon break. I usually worked through lunch at my desk, but I've decided to get out more often, because I come back refreshed and ready to get back to work, especially now that I eat low-carb lunches. Back in the day, I would eat something heavy and carb-laden and want an afternoon nap afterwards. Keto has changed all that.
We decided to skip working on the house. It was a beautiful, hot hot day, and I wanted to get to the pool. I quickly threw together some Indian butter chicken and popped it into the microwave. There is nothing easier! Water, butter, a packet and some quickly thawed chicken tenders chopped into bite-size pieces. Nuke for 22 minutes on half power, and voila!
While the chicken was cooking, I shredded half a head of cauliflower in the food processor. When the chicken was done, I put the cauliflower in for 5 minutes. Then I popped out to the pool.
A few hours later, I was soggy and happy. I joined Rick on the deck and drank two bottles of Michelob Ultra – 2.6 carbs each, then warmed up my Indian meal.
It was a perfect keto meal and great end to the day. Dessert was 2 squares of 70% chocolate with natural peanut butter.