Category Archives:
Low carb pizza crust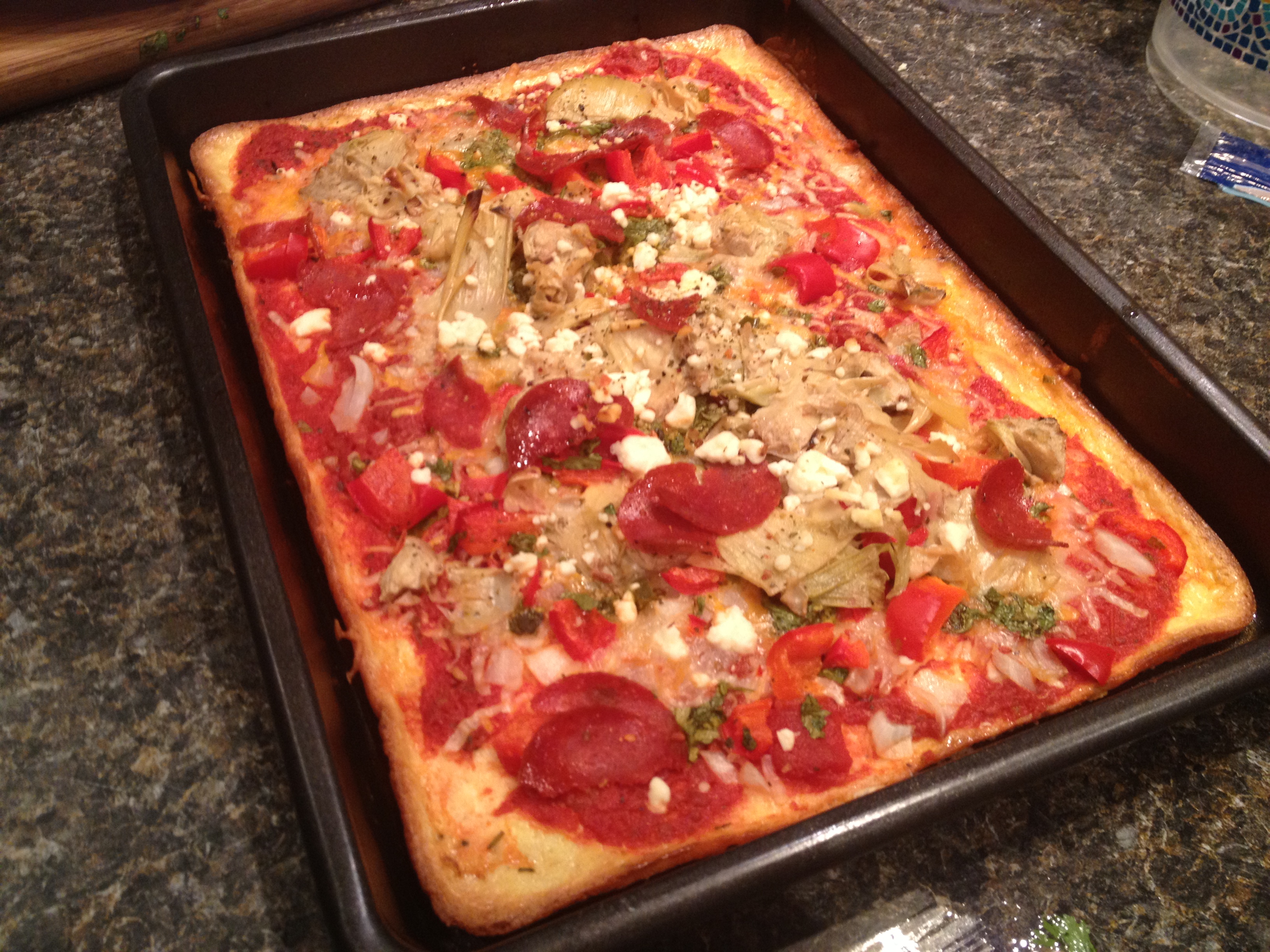 This is my all-time favorite crust. The cream cheese gives it a great flavor. It's a very thin crust, but it's the best one I've found on the keto diet. I'd love to give credit to the creator, but it was one of those low-carb recipes passed around on Facebook.
1 (8 oz) package of cream cheese, room temperature
2 eggs
1/4 tsp ground black pepper
1 tsp garlic powder
1/4 cup grated parmesan cheese
Preheat oven to 375.
Lightly spay a 9×13 baking dish with cooking spray. With a handheld mixer, mix cream cheese, eggs, pepper, garlic powder and parmesan cheese until combined. Spread into baking dish. Bake for 15-20 minutes, our until golden brown. Allow crust to cool for 10 minutes.
Top with low-carb pizza sauce (or enchilada sauce) and toppings. Bake 12-15 minutes, until cheese is melted.