Day 62: Birthday party again
Weight loss: 15 pounds; next weigh-in: Sat., Mar 17th
I woke up the day after cheat day with no appetite and a huge stomach. I decided to have a light breakfast, so I ate a low-carb blueberry yogurt.
We attended our granddaughter Danielle's birthday party at noon. I made some chili/cheese dip to take, but decided to use up the low-fat cream cheese I had on hand, which made it off limits for me. They served Pizza Hut pizzas, so I ate the toppings off of 2 slices.
The cake looked delicious, but I wasn't really tempted to eat it. The Superman ice cream REALLY didn't tempt me. LOL
Back home after the party, I worked on Ebay listings until about 8 p.m, at which time I was pretty darned hungry. Rick got out of his sick bed to bicycle up to the store for a chicken and Beddar Cheddar sausages. I ate 2 with mustard.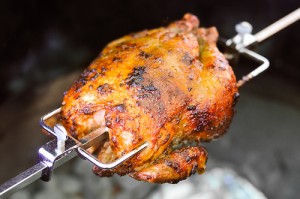 I hadn't eaten much all day, so I was still hungry when Rick too his freshly barbecued rotisserie chicken off the grill. I took a small piece of the breast and whipped up some cauliflower mashed potatoes for a second late late dinner. We each had a piece of low-carb fudge afterwards. I was still 5 carbs under for the day.