Category Archives:
Costo keto finds
Total weight loss: 41 pounds? (I haven't weighed in weeks – Saturday is D-Day)
I still felt a bit under the weather, but it was time to get back to work. I only have a week of vacation left, and I don't want to waste it lolling about the house in the winter. I foresee a beach in my future.
Since I had to make the sacrifice of getting out of bed and all, we treated ourselves to breakfast at the diner. I had the onion and cheese omelet. I keep reading that eating the same foods as a habit for each meal is good for you. I hope so, because I do that alot.
Lunch at work was a tortilla with some shredded cheese and a dab of cream cheese. Low-carb tortillas are a pretty good way to stay on keto yet still feel like I'm having my traditional Mexican food. Quick, easy, comfort food, all rolled up in one gooey cheesy tortilla. YUM.
I had some almonds for a late afternoon snack.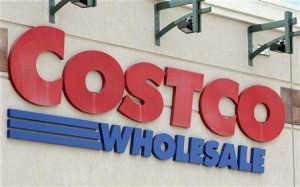 Dinner was the chicken with artichoke that I bought from Costco. (I love Costco!) It takes 6 minutes and tastes great with some quick caulitatoes. I know processed food isn't good for you, but I worked all day, I was tired, and it took less than 10 minutes to have a nice warm meal. So sue me.
Dessert was 2 squares of 70% chocolate (topped with 2 squirts of Reddiwhip! – 1 gram of carbs per 2 tbsp).