Category Archives:
Quick meals on keto
Total weight loss: 41 1/2 pounds
We went to the diner for breakfast, again. I had the usual grilled onion and cheese omelet with bacon.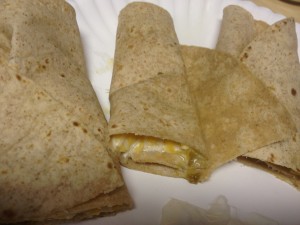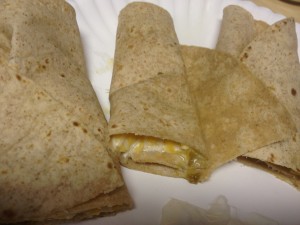 For lunch at work, I went back to an old stand by. I love Mexican food, and I concocted a simple yummy and quick lunch. Two low carb tortillas (3g each), a handful of shredded cheese in each. This time, I also added 3 dollops of cream cheese, just for the heck of it. I microwaved them (open) for about 1 minute and a half, then added a few sliced jalapeno peppers to each and ate with a sour cream garnish. For some reason, I don't like the peppers as well when cooked inside the tortilla, so I add them last. Quick, a bit spicy, and low carb. Yum.
I worked late and I was famished, but I didn't feel like cooking. We passed fast food places and restaurants on the way home, but nothing appealed to me. I really didn't want a sit-down restaurant meal, but I didn't want a processed fast food meal, either. As we passed Big Boy, I was tempted to order a buffalo chicken salad to go, then realized that I had all the ingredients at home, and the only cooking required was the chicken tenders. I decided to give it a go.
I thawed a few chicken tenders in hot water, then sauteed them in oil until cooked, then sliced it into smaller pieces. I had one of those big plastic bowls of mixed greens that Costco sells, so I tossed some of that into a bowl, topped with chopped onions and chicken, drizzled buffalo hot sauce on top, then ate the salad with a side of blue cheese dressing. Oh, and I had no crumbled blue cheese, so I used feta instead. It was as delicious – or more – than the restaurant version!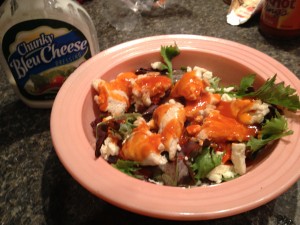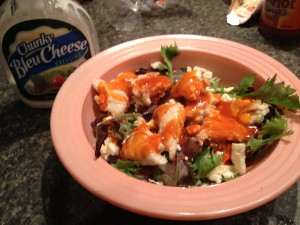 It seems to get easier and easier to come up with quick keto-friendly dishes. I guess when you do something for nearly a year (!), you learn lots of tricks. There is no need to pay $8 or more for the carryout version when this recipe is so easy.