Day 178: Work work work
Total weight loss: 31 1/2 pounds
Thursday started well. We didn't eat breakfast until late, and we ate at a local place called, "Toast."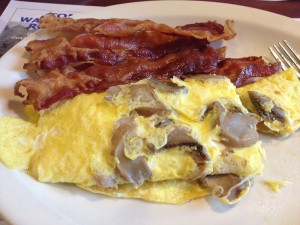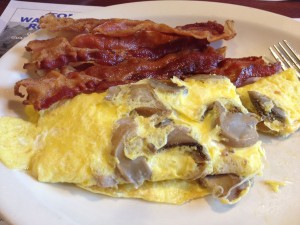 I ordered a cheese and mushroom omelet with a side of bacon. I packed hashbrowns and toast to go for Rick to have at his leisure. The food was good, and the mushrooms added a delicious tanginess to my eggs.
We worked on the house all day, painting, tiling, cleaning, and generally making it appealing so it will sell.
Lunch was a burrito with no tortilla from Del Taco. I strayed a bit and ate a churro. Oops.
Dinner was Indian butter chicken.