Day 36: Valentine's Day steak dinner
Lost: NOT WEIGHING FOR A WEEK  Total weight loss: 12 pounds
I decided to give it a rest. I'm tired of watching 1/2 pound come and go every day. Let's see if I can see a significant loss in a week. Fingers crossed.
Yesterday was Valentine's Day. The day began with my egg breakfast. Lunch was Cincinnati chili. Snack: almonds.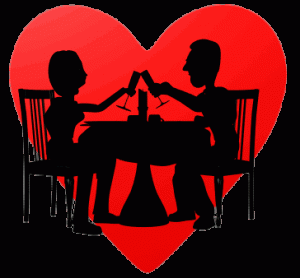 For dinner, Rick and I decided not to cave to the Hallmark holiday pressure. He said he didn't buy me chocolates, because why bother? We really don't like crowds, so eating out didn't appeal. And with Netflix at home on our big screen tv, who needs the movies on a traditional big date night?
We opted to have grilled steaks and watch a movie at home. Being in a really festive mood, I had a big glass of vodka and Diet Coke (ZERO carb drink!), and we played 3 Boggle matches while waiting for the steaks to cook. In all modesty, I won't say who won, but they were all close matches.
We each had 2 great big grilled portobello mushrooms with our steaks, and they were a really delicious accompaniment. I didn't miss potatoes or any other high-carb side dish. Although for about 10 seconds, I fleetingly pictured enjoying some bread and oil with the meal. It must have been the vodka messing with my inhibitions!
We ended the meal with some freshly made lime "cheesecake."
I'm still not used to see only 1 or 2 carbs after entering a huge meal into myfitnesspal.com. A big steak, 2 mushrooms and dessert hardly moved the numbers, but I was very full and very satisfied.