Day 30: Almond milk and cocoa don't mix
Lost: .5  Total weight loss:  12.5 pounds
Well, I lost some of what I gained yesterday. Can't wait for the scale to show more progress. Once I hit a 15 pound loss, I'm going to start weighing once a week. It would have to be more satisfying to see the progress in larger amounts vs. this yoyoing back and forth of a pound or 1/2 pound at a time.
Breakfast – Rick's egg bowl
Lunch – Salad with blue cheese dressing
Snack – Haberno Almonds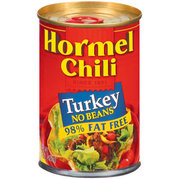 Dinner – Once again, it was a busy day filled with my day job, plus items I needed to do for my web business. I was tired, cranky, hungry, and the larder was empty. Rick and I had planned to do a meal schedule and shop, but he was busy working on a client newsletter plus painting and installing doors at our rental house.
I fried two Hebrew National franks in coconut oil, then topped them with turkey chili no beans, onions, and grated cheese. It was a gooey mess of goodness, and satisfied my hunger.
Snack – Discovery! Almond milk and cocoa do not mix well. I had a not-so-lovely clump-filled glass of chocolate milk. The cocoa simply would not mix into the milk. However, it assuaged my need for a bedtime snack, and I hit the hay early.