Day 301: Celebration lunch – keto cheat meal
Total weight loss: 41 1/2 pounds
Well we finally did it! We closed on the house we've been working on for more than 3 years! It was a red-letter day, and I knew I would want to celebrate with food and drink. These habits are ingrained. Rick and I had planned in advance that we'd go to Macaroni Grill, since we both love their food and chianti.
I won't go into great detail, because this blog is about KETO, not cheating. LOL. However, we did enjoy an appetizer that can be adapted to keto easily: Peppadew peppers with goat cheese and balsamic vinagrette.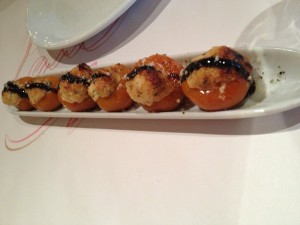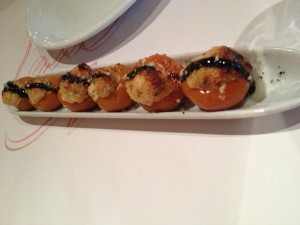 We will be purchasing the pepper soon, and trying these delish appetizers at home.
No more to report. We're tired and happy it's all over. Back to keto tomorrow.