Daily Archives:
February 25, 2012
There is nothing I love more than pasta. Fortunately, the keto plan has left me satisfied, and I've had few real cravings for breads, pastas, and sweets. However, there are some meals that just NEED pasta to be complete.
For Cincinnati chili, I have been using spaghetti squash as a base in place of, well, spaghetti.
For Indian butter chicken, I have used "riced" cauliflower.
I have also gotten the cauliflower mashed potato recipe to turn out well. Years ago, we tried it when Rick was on a diet, and it never turned out quite right as mashed potato substitute. However, now I make it by cooking it in the microwave without water. Then I throw it in the mixing bowl with 2 tbsp of cream cheese, and 1 tbsp of butter. That's it! Mix it on high for a little bit and it comes out just right. I experimented with adding a clove of garlic one time, but it came out a little to "tangy"–and I'm a garlic lover. Perhaps next time, I'll precook the garlic.
I found a site with lots of substitution ideas for low carbers:
http://lowcarbdiets.about.com/od/cooking/a/pastasubs.htm
Today's weight loss: 0
Weight loss to date (6 weeks): 14 pounds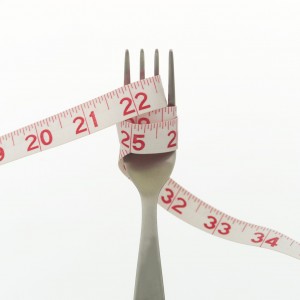 This is the first time I've gone a week without weighing in, and the results were very disappointing!
I suppose I could look on the bright side: I didn't waste my time and emotions seeing no progress each day vs. one day of bad news. To cheer myself up, I took measurements and I've lost one inch in both my waist and hips. I knew I was losing, although the scale implies otherwise.
Well, I'll put it behind me until next week and get back to my food diary…
Friday is usually work-at-home day, but I decided to go into the office since it's deadline time again. We went to the diner first, and I ordered scrambled eggs with bacon and sausage. I gave Rick the pancakes that came with the meal. That was the last full meal I ate yesterday. The rest of the day was supplemented with snacks and leftovers.
Around noon, I had some Planters chili/lime almonds. I bought them on sale at Walgreens, but I decided that I don't like them as well as the Blue Diamond version.
I worked until 7, so around 5 I heated up about a 1/4 a portion of leftover Indian butter chicken. I was out of "rice," so I put it on top of leftover cauliflower potatoes. I also had some cut up bread with crab spread.
After work, I really didn't feel like figuring out a dinner plan or taking time to make anything. I had more cut up bread with crab spread, artichoke dip, and jalapeno yogurt. Before bed, I had more almonds, and we had chocolate mousse for dessert.