Tag Archives:
keto chipotle
I was craving a BLT. I decided to recreate the sandwich without bread by eating it from a bowl, with mayo drizzled on top. However, the recipe changed as I started to experiment.
First, I microwaved some of that ready-in-a-minute bacon. I like it crisp, so I overcooked it a bit.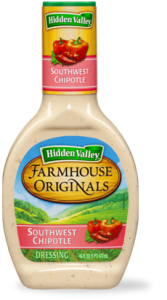 Then I tossed some mixed greens in a medium-sized bowl, chopped up one slice of tomato (go lightly; there are a few carbs), and threw in the bacon.
Hmmmm. What if I put it in 1/2 a low-carb pita bread?
I use Sophia's whole wheat pocket pita. One pita is 7g, and I usually only use half.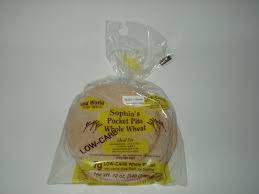 I stuffed the mix inside the pita, and went to the fridge for some mayo…where I discovered a new dressing we love: Hidden Valley Farmhouse Southwest Chipotle.
The entire "simple BLT" idea because a southwest salad in a pita. Carb total – The pita is 3.5g, the dressing is 2g and the tomato is <1g. Total = <6.5g