Day 82: Cheat day. Boring.
Total weight loss: 21.5 pounds   Next weigh-in: Saturday, April 7th
After a disappointing experience on the scale with a zero weight loss for the week, I decided to try to shake things up a bit.
I had to work overtime on the book deadline for work, again. A final pdf is supposed to be at the the printer by Monday a.m. and it still needs work. I worked from my home office and skipped breakfast.
For lunch, I took a few minutes to heat my leftover half a quesadilla and topped it with salsa and sour cream.
Rick and I were planning to have date night. I put away work for awhile, and we decided to go to the AUCE Chinese buffet for my cheat day dinner. I was very very disappointed. I tasted "old grease" on my crab rangoons, and the chicken that made up the General Tso's chicken was all dark meat (which I hate). It felt strange eating rice for the first time in a couple of months, but it was no great shakes.
All in all, I realized that the "fattening" no-carb foods I've been eating have mostly been fresh ingredients and very tasty dishes. This meal contained the "forbidden carbs" and they were not as great as I remembered.
THEN, the carb affect set in. I felt like I was drugged! (Not that there's anything wrong with that. LOL)
I was really lethargic and barely felt like getting up from the table. It was interesting to experience that feeling and gave me some perspective on how great I have been feeling without eating carbs.
We went to see "21 Jump Street," which was lame, but mildly funny. It was good escapism, and it took my mind off work, our business, home repair deadlines, and my dad's issues. I decided NOT to get the snow-caps that I was planning to eat during the flick. If I felt this badly after rice and Chinese food sweeteners, how bad would I feel after a box of sugary chocolates? I was guessing pretty bad.
The last cheat day I had, I didn't really eat too badly. The carbs came from tortillas and cole slaw, not from these really starchy food items. I think that's why I didn't feel the effects as much last cheat day.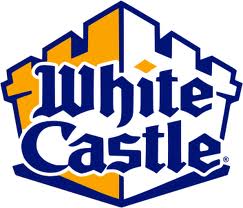 I took a chance on 4 plain White Castle hamburgers after the movie, split some onion chips with Rick, and we each had their very tiny cheese cake dessert. That's it! I'm back to low carb living. My walk on the wild side wasn't all it was expected to be.